The development of the first handcarts dates back to ancient times, when the concept of lever was already known. Over the centuries, these human aid tools have been greatly improved.
In the 18th century, young boys aged 11 years and over used large bag carriers because they were unable to lift heavy loads by hand. Using this method, they were able to work as well as men when moving objects. Whereas the first patents for transport carts began to appear in the mid-nineteenth century. Over the years, the variety of warehouse trucks has grown significantly.
Today, we hardly imagine working in warehouses, shops or distribution centers without the help of a transport cart. Use of these devices helps to reduce the risk of injury when lifting a load. Working in a large warehouse is never easy, but continuous improvements to the equipment have made it less strenuous.
Why do you need a transport cart?
Storage is a place that requires hard work to manage products effectively. If not properly organised, they will take up more space. In stock, many products must be regularly re-stocked, which can be difficult if done manually. The best effort and energy saving solution is the appropriate transport carts.
Unfortunately, there are many injuries in the workplace due to lifting heavy loads. It is very important to select the correct truck type for the particular operation and conditions under which the truck will be used. A good decision will make work easier and faster,minimising the risk of accidents in the workplace. Hence, there is an important need to use efficient material handling equipment that is robust and durable.
Industrial transport equipment must be of high quality to be adapted to different industrial tasks. Trucks are available in different variants, but all have the same purpose – to facilitate the handling or transport of goods.
How to choose the best transport cart?
When selecting the appropriate transport cart, you must read the specifications and limitations for the load capacity or weight of each truck to determine whether they are suitable for the handling and transportation of your goods. Choosing the best platform truck is not a difficult task, just define your requirements, the environment, your budget and a few other factors listed below.
1. Type of the supported product
There may be different business needs to consider. This is the reason why transport carts have a wide range of applications and functionalities, which increases their importance in business. It is influenced by a number of factors, such as the type, weight, shape, size of the product, etc. What item is transported? Is it bulky or not? The weight of the item and shape will determine the size of the shelf or platform and the load capacity of the trolley. Are the goods sorted or not? Can they be placed flush in boxes or plastic containers are they loose items with unequal sizes that just can't be stacked on top of each other?
2. Environment
Is there an elevator on every floor? Are the doors and aisles large enough to easily drive the truck through? Perhaps the trolley will also work outside the warehouse? It should be noted that large carts can only be transported in service and goods elevators. In this way, the physical conditions of the workplace can help to verify the size and shape of the trucks to be used
3. Flexibility
Are you looking for a truck ready to adapt to completely different situations? Can they be adjusted to a specific width or height you want, can they be easily pushed backwards or extended out? It depends on how you intend to use the transport cart and where you want to use it. Ultimately, it is best to choose a flexible and versatile cart that can be used for a variety of applications.
4. Frequency of use
You also need to consider how often the cart will be used. If you routinely transport heavy items, you will need to invest in an extremely robust and reliable platform cart made of high quality materials.
In Rotom we have a wide range of transport carts, which are a key element of our assortment. We supply them in a variety of sizes and designs to meet the specific needs of large warehouse and industrial facilities. We are now going to discuss several types of trucks that provide effective performance in different industries.
Popular types of warehouse carts
To help you better understand the specifics of the products, we have listed the types of carts that are commonly used.
Hand trucks, also known as pump trucks
Two-wheelers with a small platform and a solid rear are the simplest and most common of the entire range of trolleys available. Several boxes can be stacked on a forked or solid base and the cart is tilted and pushed. Its use is limited to relatively light loads transported over short distances. Modern versions include Foldable Matador trolley, which can be folded flat, has a load capacity of 200kg and the entire structure of the trolley consists of flat bars for better weight distribution and stabilisation.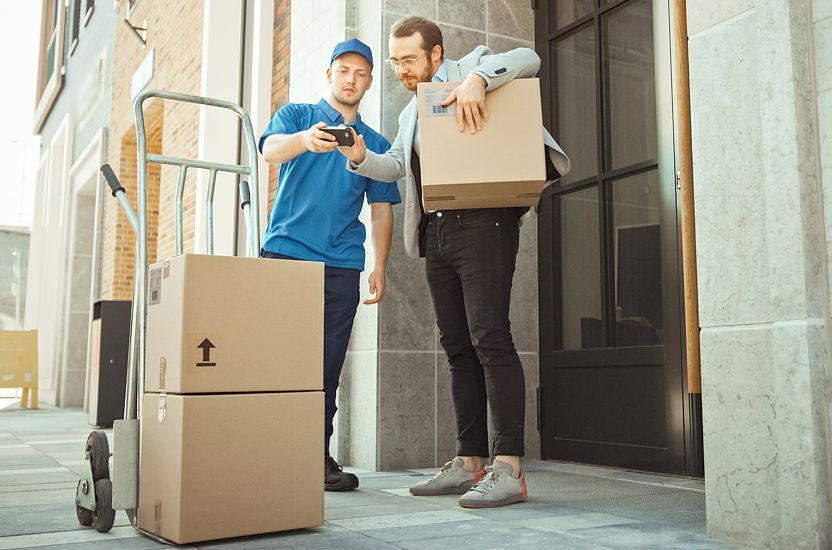 Hand trucks also include Hand Trucks. They can also be used to transport gas cylinders, carpets, furniture, plates, or the transport of household appliances. In addition to standard models of trolleys, the offer is very practical. In addition to the standard models, they are also very practical staircars with a battery and a raised platform that run on tracked wheels, making it easier to move up and down stairs.
Platform trucks
If your company needs a heavy material handling cart, platform trolley is the right choice. Thanks to the flat loading surface and strong wheels with roller bearings, this device can handle the load. It is also the right choice for a warehouse that needs a vehicle to transport goods from place to place. They are also perfect for transporting materials to the customer. Some, such as Prestar's quiet and foldable platform cart, are equipped with a non-slip platform to accommodate different types of products and ensure that products stay on the cart.
The flat platform is mounted on a four-wheeled chassis and has a handle at one or both ends. With a load capacity from 250kg to 500kg, the platform can be of various sizes, open or surrounded by a metal mesh, as in the case of mesh platform trolleys. The frame of the trolley is made of a single piece and all bends and corners are as smooth and rounded as possible. The base of the trolley is made of high-quality wood or metal and it depends on the performance of the trolley. It is the basic structure of the carts ensuring strength in the body of the trolley.
High-quality platform trolleys are made of stainless steel or aluminum (for light loads). Trolleys also come in a variety of forms, including workshop shelves, scissor trolleys, and double-decker storage. Various types of accessories such as wheels, chains, brakes, handles, side rails, handles etc. are attached to the trolleys to make the trolley more efficient.
Pallet trucks, known as "pallet jacks"
Hand pallet trucks are an indispensable tool in every warehouse, production hall, shop, especially in places where, due to the dimensions, it is impossible to drive a forklift truck.
Hand pallet jacks with scales allow for quick and trouble-free weighing of any load on a pallet. It is a practical solution because you can drive such a trolley to any place and measure the weight within a few seconds. It is a functionality that is particularly appreciated by warehouses, production plants, courier companies and all other entities for which the ability to quickly measure weight is important.
Pallet trucks are also safe to operate. In order to prevent damage to the load when loading heavy goods, the lowering speed is automatically reduced. The telescopic lifter consists of 3 piston rods that generate a light pumping force and ensure excellent stability. That is why pallet jacks are perfect for technological lines and production lines.
Heavy Duty Transport Carts
These types of trucks facilitate the transport of heavy, irregularly shaped loads in many places, such as construction sites or warehouses. For example, the Matador Multifunctional Transport Cart is great for transporting heavy objects, as its drawbar with ergonomic handles makes it easy to maneuver. Pneumatic wheels help to ensure greater mobility inside and out, even with heavy objects on the platform. M-CT transport trolleys are extremely durable and their wheels are puncture resistant, so they can carry 500kg of goods.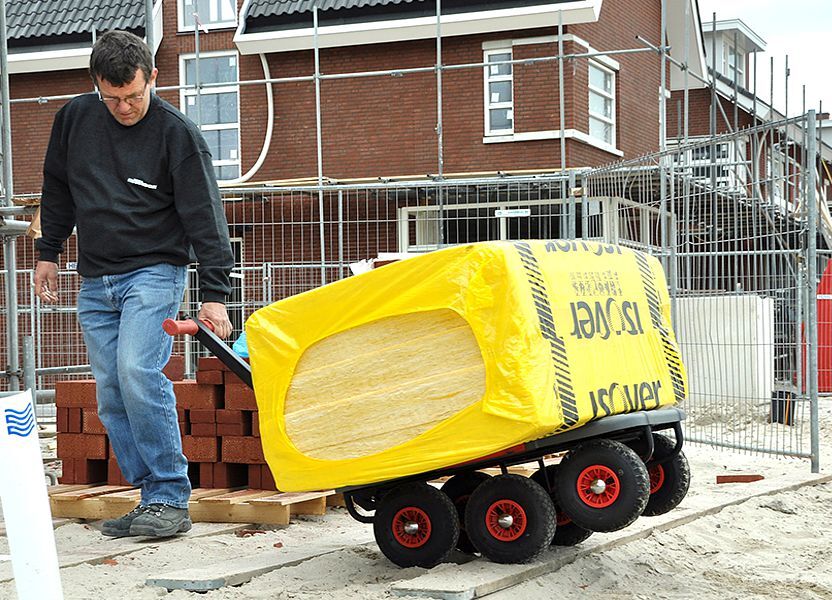 Shelf trolleys
As the name suggests, this type of warehouse cart has shelves, so you can carry more products in containers. When choosing the right shelving trolley, its use, load capacity and number of shelves are important. If we need a catering trolley, it will be equipped with handles, quiet and easy to control. In turn, warehouse and workshop trolleys must have a higher load capacity. The number of shelves depends on the type of products transported on them, whether they are small or large.
If the load capacity is known, it is essential to pay attention to the load capacity of the shelf itself so as not to overload it and to avoid damaging the truck and to prevent possible injury or damage to the object being transported.
Order picking trolleys
Currently, the e-commerce industry is developing extremely dynamically, which is why order picking carts are becoming indispensable in the warehouse. The trolleys meet all the necessary safety requirements. For example, picking trolley and the Rotom offer is equipped with a special ladder attached to the side with rubber steps.
Thanks to it, you can easily reach items from higher shelves without having to load the goods with a storage trolley. This is conducive to quick order fulfillment. Other trolleys already have matching euro containers for quick and smooth order picking.
Special trolleys, eg for panels, doors
Some companies need trucks built for a specific task. There is a demand for trolleys for transporting large panels, doors or bulk goods in construction stores. It does its job perfectly.Matador M350V plate cart. It is a very solid trolley, ergonomic and easy to drive. A large platform and special wheels mean that even driving on unpaved terrain with the goods is not difficult. When choosing the perfect truck for your business, it's worth considering not only its intended use, but also the size of the products it will have to carry.

Make the most of the advantages of warehouse carts and check the Rotom offer
These days there are a lot of tools made for warehouses to make your work lighter. In case you need to carry some heavy loads, transport carts are the best option. Available in various forms, sizes and shapes, and suited to the types of work performed.
To help you make an informed decision, do the appropriate analysis before purchasing a forklift. As a long-standing supplier of transport trolleys, we only supply high-quality products. Do you want to know more about this? Need help? Contact us, and logistics specialists will be happy to help you choose the right truck for your needs.