If you operate Euro pallets on a daily basis, you certainly want to keep them in the best possible condition. Until now the pallet classification has been divided into new EPAL pallets and used Euro pallets in class A, B, C. Another group of carriers has been created. What does it this mean and what effect does it have on the repair process?
On November 2, 2021, in Düsseldorf, the European Pallet Association EPAL adopted a new version of the quality classification and conditions for pallet exchange. Specialists developed it in close cooperation with representatives of the trade and shipping sector as well as pallet service providers and repair facilities.
What has been agreed? According to an EPAL press release, "The new group includes unsorted pallets of the mix type, which are exchanged directly by EPAL exchange participants, and their permitted composition is agreed individually". This new group of participating pallets increases the possibility of using used euro pallets more often but brings other benefits. Let's discuss a few of them.
What does the new EPAL classification mean for pooling services?
1. You are confident of the quality of your Euro pallets
You will receive products of a certain quality from an EPAL pallet supplier, which correspond to your company's requirements or your customers' needs, as part of the purchase or exchange of pallets.
Thanks to this new quality classification, you will be able to agree on the supply of used EPAL EURO pallets according to strict standards. At the same time, it will be easier to trade quality used pallets in the market. According to Jean-Philippe Gaussorgues, President of EPAL France and Vice President of the EPAL Association, "the flexible use of EPAL EUR pallets of all age and quality classes following the differences in the various industries and companies (...) is even easier and more efficient".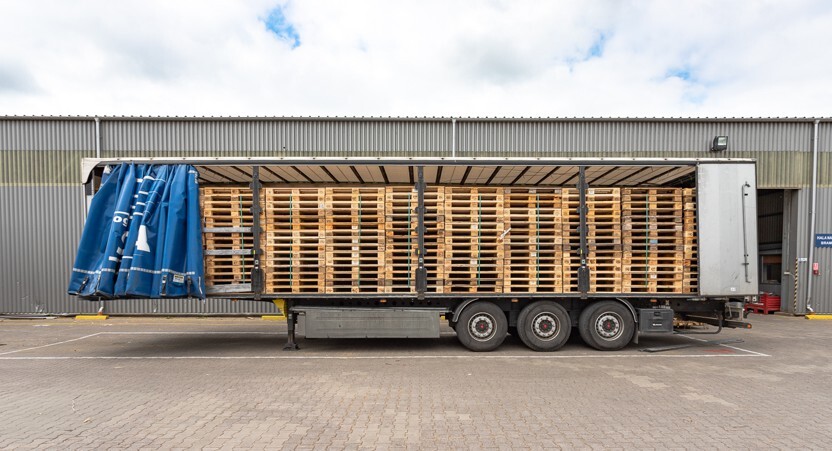 2. Increased flexibility in the use of pallets in different industries
One of the biggest advantages of the Europallet circulation is the flexibility in the use of these carriers taking into account their quality classes and requirements of enterprises. EPAL pallets are used in an extremely wide range of industries, from the pharmaceutical and cosmetics sectors with very strict sanitary requirements to the industrial and construction sectors. Thanks to a uniform quality classification, pallets that are used but of good quality can work even more efficiently and longer in pallet exchange across Europe.
Pallet repair according to high-quality standards
Why is the EPAL pallet classification so crucial in view of the current shortage of wood and pallets on the market? This economic situation has resulted in a significant increase in demand for EPAL pallets in used versions. In fact, it can be argued that there is a real boom in EPAL pallet repair with the rise in production in Q3 2021. According to Peter McKenzie, EPAL's representative in the UK and Ireland, "Repair is crucial in supplying trade and industry with EPAL removable Euro pallets."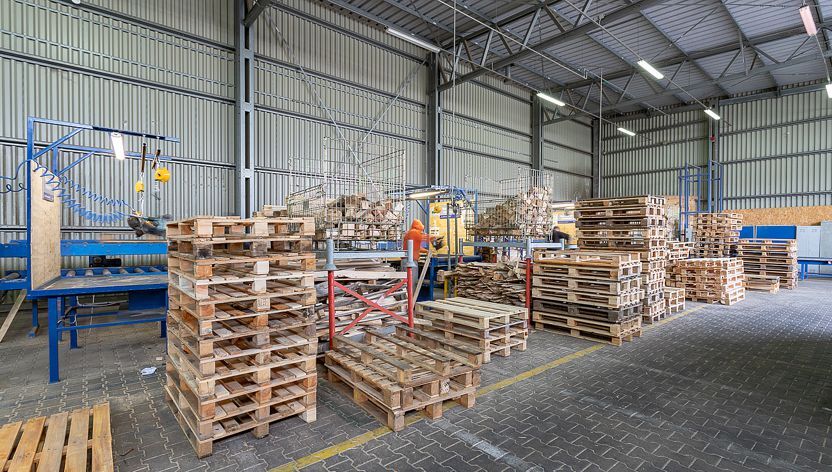 "Repair is crucial in supplying trade and industry with EPAL removable Europallets"
The high standard of repair also applies to other logistics carriers such as metal containers, stillages, etc. Rotom specialises in repairing these products safely so that they last for many years. It is licensed by EPAL to repair stillages, so you can rest assured that each carrier is approved for use according to the quality rating card. You can read more about pallet and stillage repair, the most common defects and malfunctions of logistics carriers in the article. Stillage metal box repairs - when is it necessary?
Why is pallet repair in their loop so important?
Wooden pallets are common in a wide range of applications that require the transportation of products. Stacked on top of other pallets and heavily used in transportation, they are subject to damage. Damage to pallets is not something trivial because it can endanger people working with them, and damage machinery and equipment. In addition, by taking care of the quality of pallets we reduce the risk of contamination in the form of waste, such as chips, splinters and sawdust, which create hazards in the workplace.
What are the main steps of the maintenance process in pallet pooling?
Pallet repair and maintenance is a standard service within pooling. This means that the pallets are first collected from the delivery site, transported back to the pallet pool operator, sorted and repaired, and then returned to the facility for reuse.
Pallet collection from the loading site
When pallets are to be repaired at the pallet pool operator's warehouse, they are first collected from the work site and taken to the warehouse. Used pallets are loaded and moved to the warehouse, there are also pallets in this group, which after inspection do not require repair.
Sorting and repair
All inventory is first sorted to select good pallets from this group, and damaged pallets are further sorted by condition and type of repairs needed. Repairs often include replacing damaged or missing boards, blocks, improving loose fasteners, additional nails, or checking that pallet surfaces are even. Pallets are carefully reviewed against EPAL requirements and standards to ensure the pallet is 100% serviceable and replaceable. Repaired inventory is then loaded for shipment back to the customer.
Repairing pallets and other carriers is your business' contribution to sustainability
There is no doubt that the regular repair of Euro pallets is an active contribution to the company's sustainability. It extends the product's life by saving on logging and energy that would otherwise be used to manufacture and transport new pallets. It means savings for the company as there is no need to invest in purchasing new carriers.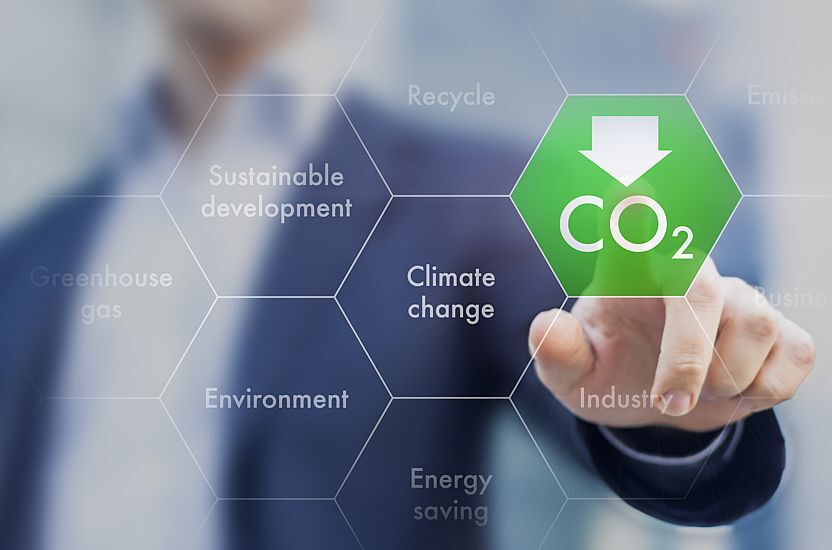 Today, the use and exchange of EPAL pallets in pooling is a fundamental principle of sustainable management (Reuse, Repair, Recycling). You can read more about sustainable actions in logistics media circulation and reuse in the article Learn the 4 principles of sustainable packaging logistics.
Work with a licensed EPAL partner
When transporting pallets on a large scale, it is essential to comply with internationally harmonised and user-friendly EPAL rules on the use and exchange of EPAL Euro pallets. This is particularly relevant in cross-border supply chains and the increasing digitisation of pallet management. Thanks to the new version of the quality classification and exchange conditions adopted by all EPAL National Committees, the exchange of pallets across Europe is improving. We have been taking an active part in this for years, keeping up with changing conditions and technological developments. Rotom has warehouses throughout Europe facilitating packages from Portugal, Spain, France, Belgium, UK, Netherlands, Austria, Denmark, Germany, and Poland.
If you want to discuss terms and conditions of cooperation or inquire about Rotom's participation in pallet pooling and repair, please contact us to talk to our specialists. We are committed to a high quality of sustainable packaging management and we do everything we can to ensure that this is not a slogan but a real cooperation for the protection of raw materials.
If you're interested in the subject of pooling, package repair, read other blog articles on the topic: