Do you need a flexible storage system? One that will perfectly fulfill its function during a period of increased traffic, but in the off-peak times it is possible to store away? Currently, large companies are looking for different methods to optimise warehouse space. One of the techniques that turns out to be effective and extremely practical for entrepreneurs is the flexible Mobile rack storage system. It is easy to implement using mobile post pallets.
What makes mobile shelving and post pallets different?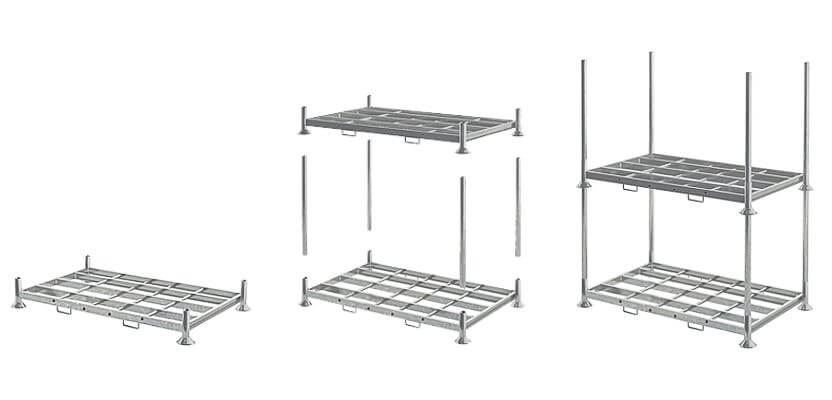 Post pallets are an excellent alternative to traditional storage racks. They are one of the best solutions for a warehouse. The modular design and the ability to add further pallets means that each company can adapt this storage system to their current needs. Mobilrack storage racks are available in large load capacities, which is why they are well-suited for storing large items.
They consist of a strong stable base and support tubes made in various sizes. The post structure allows for easy assembly and disassembly of the rack. The universal use of post pallets makes it possible to store goods in a column thanks to the stacking function (stacking).
Flexible construction of bar pallets creating storage racks
Metal post pallets are the kind of racks that can be expanded at any time with subsequent levels (not like for racks, when the number of shelves is set by the manufacturer and it is not possible to disassemble or install the next ones). Post pallets are modular constructions, which is why they work so well in a warehouse. If we have some goods to put on them - a basic platform is enough. As soon as we need more space - we add more levels. This is a simple and effective solution.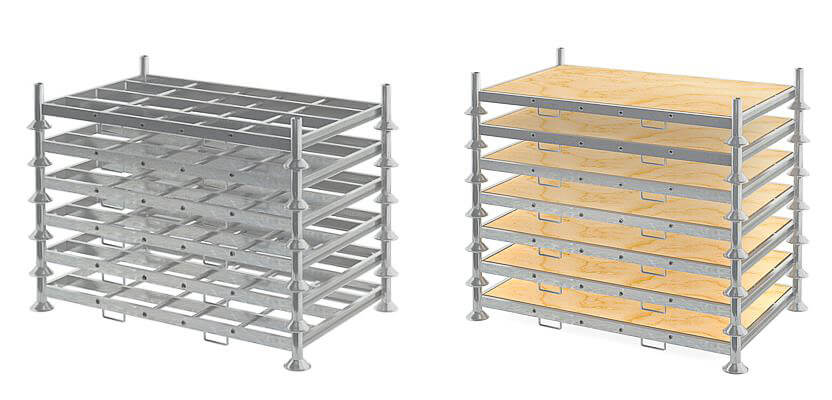 Thanks to the possibility of adding extra posts and platforms, the goods can be properly distributed. These metal post pallets are available in a basic version, but also reinforced with additional posts that increase their strength. We offer single storage racks that will fit one pallet and double storage racks that increase the storage area.
Easy assembly and disassembly, which saves time
Mobile racks are very easy to assemble and disassemble without drilling holes, this also applies to double storage racks. Warehouse requirements often vary greatly. Therefore, if the shelf is easy to use, it is easy to perform the task and save time needed to perform other jobs in the warehouse.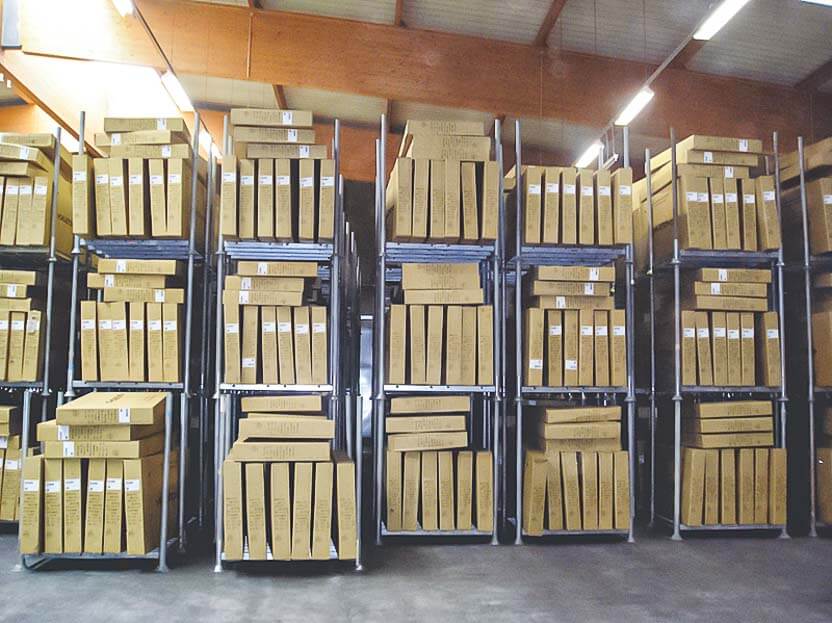 Saving space in the warehouse ...
In some branches, it is difficult to accurately predict supply and demand in a warehouse. One day the demand for space can be very high because many products have to be stored and the next day the entire warehouse is empty. If there are no goods in the warehouse, you can use the storage area completely differently. However, this will not be possible if empty shelves take up all the space. With folding storage racks this will not be a problem.
... or a quick enlargement of warehouse space
The flexible post pallet storage system is an extremely simple and effective way to quickly enlarge your warehouse. Its high quality is confirmed by TÜV certificates. This flexible and mobile storage system will perfectly match each warehouse and under certain conditions, when the specificity of the products allows it - can be used outside.
This is because when they are not in use, these shelves can be easily stacked into a very small space. Mobile racks can be dismantled to cover less than 10% of the original surface.
Storage racks for products of unusual sizes
It is also an effective system for products of unusual dimensions. Takes up little space when folded. The mobile rack storage system is great for transporting and storing products that are difficult to store. Among the many possible solutions, we also offer car tyre racks as special systems dedicated to tyres for passenger cars, trucks and agricultural machinery. Our storage racks are adapted to any type of loading, taking into account their weight and size. This is only for single and double bases. There is no regulation for these tyres. This solution allows for quick assembly and disassembly. This allows you to store goods of different sizes.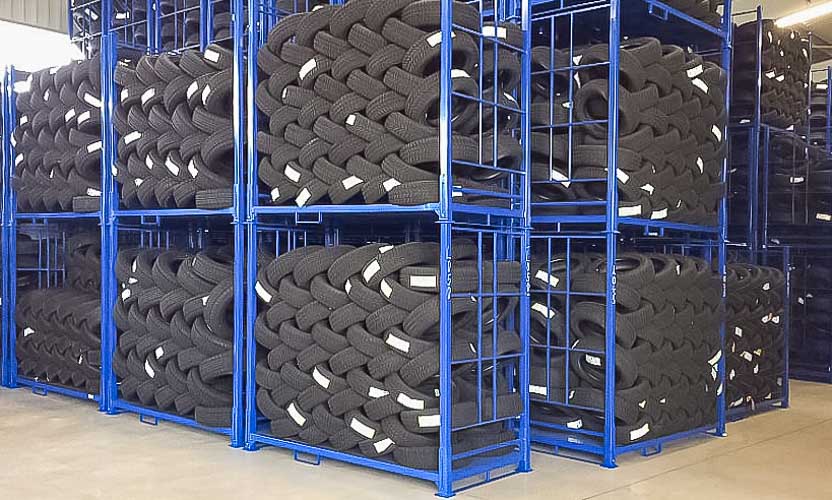 Mobile Racks for special tasks
The offer for the mobile storage system is supplemented with mobile racks for flexible containers (FIBC) big-bags. The support tubes have different lengths, so you can adjust the height of the base to your requirements. This is a definite advantage, since big-bags can have different dimensions, but we can assure that every bag will fit on a rack. Such pallets are also adapted to store Big Bags. Undoubtedly, at least one post pallet should be in every well-organized warehouse.
Durability of mobile shelving
Mobile racks do not require much maintenance because they are galvanized and have high resistance to friction and impact, so installing them in your warehouse will not incur additional operating costs.
What is the cost of metal storage racks
Undoubtedly, the big advantage of mobile racks is the fact that they are not only practical and functional, but also do not cost much. The positive is that the price of these shelves is quite reasonable, you can check it at Rotomshop.co.uk. If you are interested in more mobile shelving and their components, it is worth sending an inquiry, and we will offer you favorable terms of purchase or rental.
As the Rotom Group is located in 10 European countries, we have the largest rental base in Europe for mobile storage. This system works perfectly in any warehouse without additional costs as in the case of fixed systems, whose installation is often very expensive.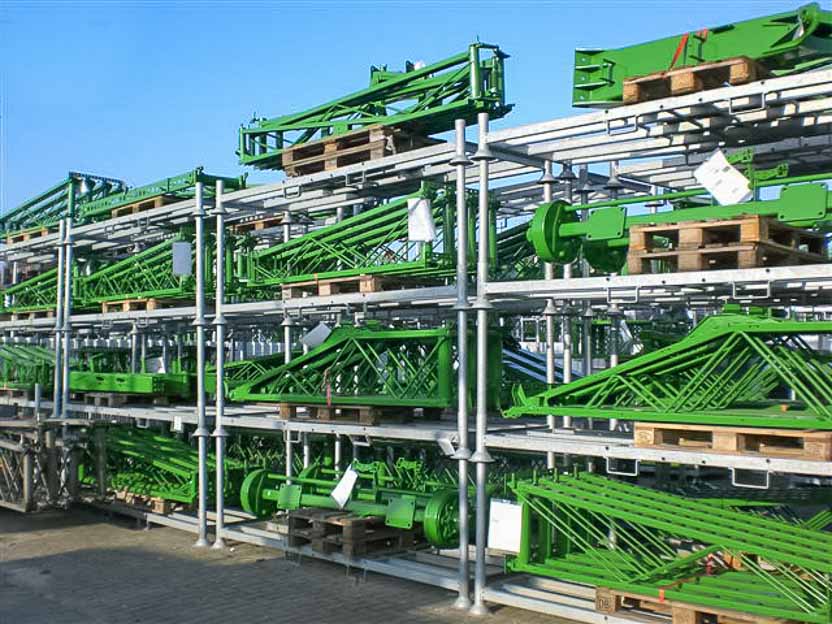 The rental of mobile storage racks is very beneficial for businesses because it gives the possibility of any arrangement of the warehouse depending on current needs. The Mobile Rack system can be used not only inside (in the warehouse), but also outside. The only requirement is an even, flat surface.
The configuration of storage racks will also not be difficult - just select the appropriate height of brackets for the stored goods. The advantage of renting storage racks is the so-called time flexibility because you can easily extend the rental period. In addition, it is a safe solution because all rented packaging is checked by us before each reuse. Do you want to ask about the possibility of renting mobile shelving? Please contact us.