There is a well-known proverb that a chain is only as strong as its weakest link. With the current state of the global supply chain, its weakness is evident in many places. The challenge for every manager today is to increase logistics resilience without weakening competitiveness.
The number one topic currently appearing in all the economic news is the energy crisis in China. The authorities there are rationing energy supplies as the price of imported coal has soared. There is a severe shortage of coal because of rising Chinese exports and the tightening of CO2 emissions standards that China wants to meet by 2030.
It affects the global economy because of the stoppage of factories producing for corporations such as Apple or Tesla. It raises fears of slowing economic growth and deepening disruptions to global supply chains. Many analysts (source: the Guardian) believe that it may take several months for the Chinese authorities to get energy production under control and match it to growing demand.
Disrupted supply chains and rising prices
Because of logistical disruptions, it is difficult to predict the situation in the container market, shipping lanes, ports, air transport, shipping lines, railroads and even warehouses. It translates into shortages of key production components, order backlogs, delivery delays, soaring transportation costs, and consumer prices.
The situation is like a game of dominoes. One factor automatically has consequences in other areas. We can see it in the shortage case of shipping containers. It immediately caused a sharp increase in transportation rates, crowding international ports, which affected high freight rates, exacerbating the truck shortage and delaying the delivery of ordered packages.
How do you protect your supply chain and keep your business running smoothly?
As delivery times get longer, manufacturers face shortages of critical components such as packaging and look for opportunities to source from other sources to continue deliveries. Delays also affect the delivery of semi-finished products, and to continue working; you produce incomplete products that need additional storage. In both cases, the ideal solution for times of disruption is to rent packaging or storage equipment.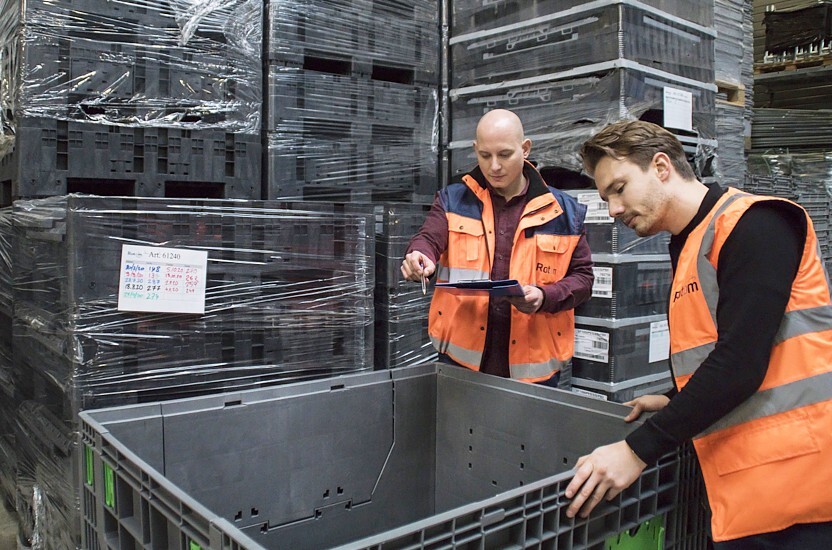 As experienced advisors to our business partners, we focus on ensuring that you have alternative sources for logistics packaging. When there is a shortage of packaging on the market, such as wooden pallets, plastic pallets or stillages, it is worth focusing on the possibility of renting these carriers.
What does packaging rental give your company?
A rental program is a very flexible solution that will allow you to accommodate temporary or short-term production shifts. Do you have a large number of manufactured goods but lack storage space? Perhaps you are performing necessary maintenance on machinery in your plant? Or do you have a peak season and a lot of orders affecting the quantity of produced goods?
You can rent pallets, stillages or mobile storage racks for this particular time. If you need the equipment for longer, you can also buy it, or when you no longer need it, send it back, and you gain storage space.

Renting packaging is a financial relief in times of disruption
In such a volatile time when price changes occur virtually overnight, any additional investment in purchasing new equipment is a significant financial effort. If you rent packaging for a specific time, you keep your capital budget intact and reap production rewards. The rental fees can then be classified as operating expenses, and you gain funds for other capital expenditures and investments.
Many overseas deliveries are uncertain in times of logistical disruption, and you need to fulfill signed contracts. By choosing to rent packaging, you eliminate possible delays in production or the supply chain in case of short-term projects, and you optimally use the available storage space.
Our business partners benefit from rental
Rental packaging does pay off. Here we give the floor to one of our partners, a leading company in metal packaging. In 2020, due to a pandemic, optimal management of company finances without losing out on production growth had become a priority for everyone. For this reason, the managers of this company faced the choice of whether to purchase metal containers or look for another solution.
It turned out that our flexible approach made it possible to rent metal containers. The company's management decided to rent the containers because they did not need to invest funds for a one-time purchase. The rental period is five years, with an option to buy afterward. What is the opinion of the company's management attorney about the cooperation?
"At the end of 2019, we launched a purchasing procedure with several companies specializing in the production of metal containers. ROTOM company was one of the few that met all our requirements regarding the high quality of materials from which containers are made, production of containers according to our order, delivery times."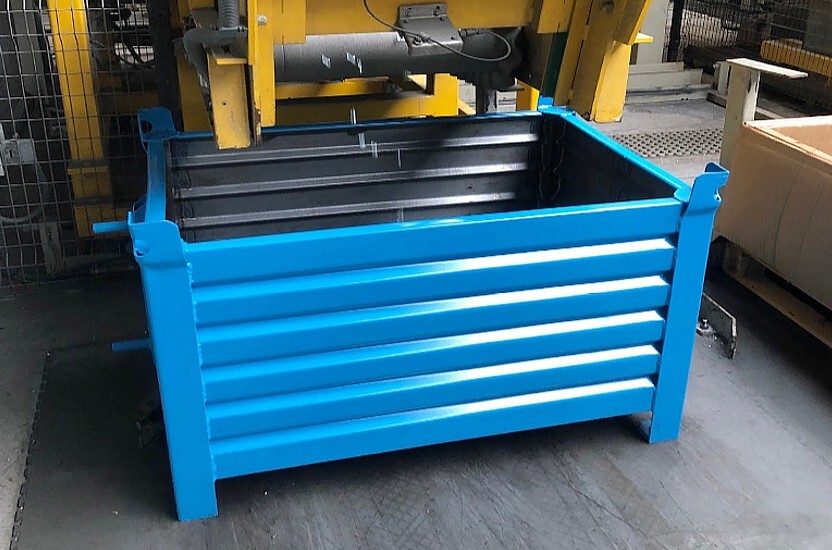 Reusable packaging for sustainable development
Today, reusing packaging is becoming a standard. At Rotom, we allow you to reuse robust packaging that can withstand years of intensive use. It includes a wide range of products such as heavy-duty pallets, stackable boxes, and collapsible containers.
We help our customers choose the right pallet rental or container rental solution based on the type of application in your industry. We can combine your container rental in circulation with services such as pooling or repair and maintenance.
In this way, we help you become part of a closed-loop economy, reducing resource consumption and minimising waste and environmental impact. When packaging is beyond repair, we recycle it and turn it into new products.
Let challenges drive your success
While the economic turmoil caused by the pandemic has exposed many weaknesses in supply chains, it need not prove to be a cause for worry but a motivation to implement innovation. As an experienced manager, you will surely use this crisis to take a fresh look at your logistics processes to understand their weaker points, and take steps to improve resilience.
Let's become partners on this issue. We will offer you solutions tailored to your needs. Let's talk about reducing the risk of disruption together, which is bound to continue for some time.
Interested in the topic of logistics during disruptions? Read more on the blog: