Given the changing supply market, you need to be prepared for different circumstances in terms of increases or decreases in demand for different products. This, in turn, increases pressure on the distribution network and supply chain.
Perhaps your company has to cope with a sudden increase in demand-related orders or you have signed a new contract and you have no warranty for its extension or you are opening a new warehouse and you cannot wait for weeks for the delivery of the ordered equipment. In such situations it is necessary to have a solution that will enable effective and safe functioning of supply chains. One of them is the rental of logistics resources.
Rotom helps in optimising your distribution
Perhaps you only need extra space for a short period, so you would rather rent products rather than buy them? At Rotom, we offer a wide range of rental products at an affordable price, e.g. roll containers, plastic containers, wooden and plastic pallets, stillages and many more. Thanks to this, the products do not lose quality, and you do not unnecessarily invest money.
Top 5 benefits of renting logistics products
# 1 No unnecessary investment
By renting products, you focus on increasing the efficiency of your supply chain, rather than looking for the possibility of financing the next purchase of pallets or roll containers. By buying new products you have no guarantee that after a period of intensified production you will not be left with unused equipment that will take up space in the warehouse. On the other hand, renting allows you to save funds that you will spend on other purposes.
# 2 Flexibility
Being able to rent a specific product and the amount you need at a given time is a great solution. Nothing is permanent and reliable at the moment, so the more flexible your solutions are, the more successful your Business will be. Do you need more products? We can help you with this by refilling the missing quantities immediately or by offering additional products you may require - we will deliver them quickly so that your workflow carries on smoothly.
# 3 Low costs
The key thing, right? In rental, you pay only for the time in which you rent products. This way you avoid extra storage costs when you don't need extra products (out of season). This is a good solution because you can easily calculate all costs related to transport or storage, thanks to which your offer for the customer will be more attractive. This is especially noticeable in futures contracts with clients.
# 4 We have large stock quantities
You'll always get the product you need. We have a large stock of products available for rent at any time. In the event of high demand for a specific product exceeding our inventory, we will immediately replace the missing quantities.
#5 Warehouses throughout Europe
We know that time is money. That is why we enable fast delivery from each of our 16 warehouses in Europe! What's more, if after renting the products you use "get stuck" in another country, you can easily return them (or we will pick them up) to the appropriate warehouse. The above benefits make this form of product acquisition for achieving your own goals more and more popular. In a situation where the most important factor is time, i.e. the need for immediate availability of products that allows your business to run smoothly, renting becomes the perfect solution that will significantly reduce your costs.
What products do we often rent?
Very often companies from the food industry rent roll containers. Wire carts significantly optimise the distribution of goods in large warehouses and in local trade. The rental of roll containers will perfectly complement the missing quantities in each warehouse, especially in the case of increased demand for warehouse trolleys, in the so-called "season" or an unexpected increase in orders. We provide the necessary amount of mesh containers for any time. (Read more about roll container on the blog)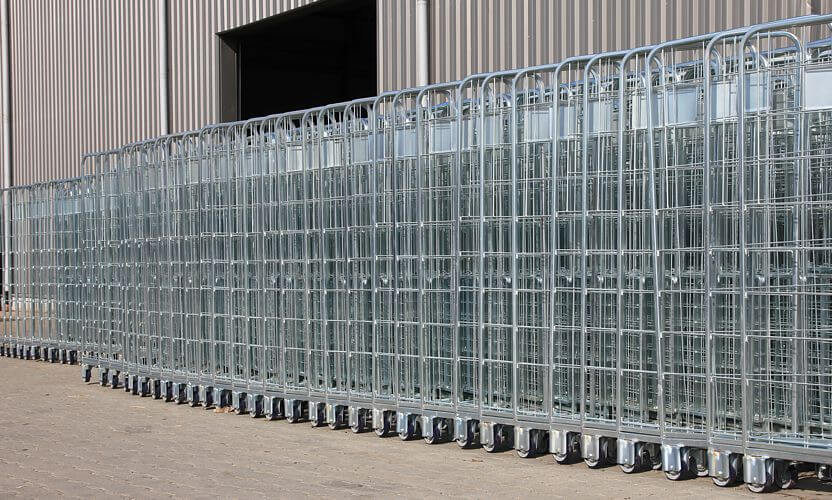 Plastic containers
You can rent small plastic containers, e.g. euro containers with dimensions of 600x400mm with a special model for meat (container E2) and 300x400mm. One of the most popular products in this group is the nesting tote container with a lid. They save space in the warehouse and also enable sealing. The offer is complemented by KLT containers used in the automotive industry.(read more about the benefits of plastic containers with a lid on the blog)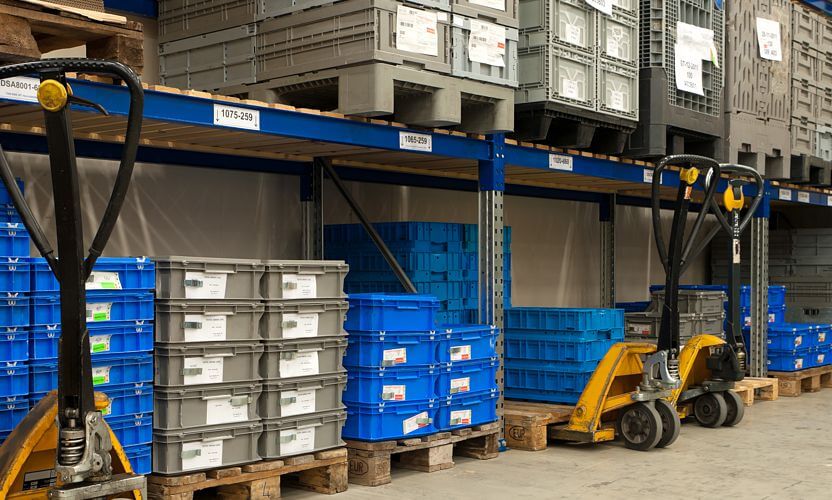 This is probably one of the most popular metal containers currently used in warehouses throughout Europe. Metal stillages that you can rent from us are made according to the Epal license and marked accordingly. They allow them to contain heavy goods, often used in the automotive industry. (Read on the blog article why stillage rental is profitable)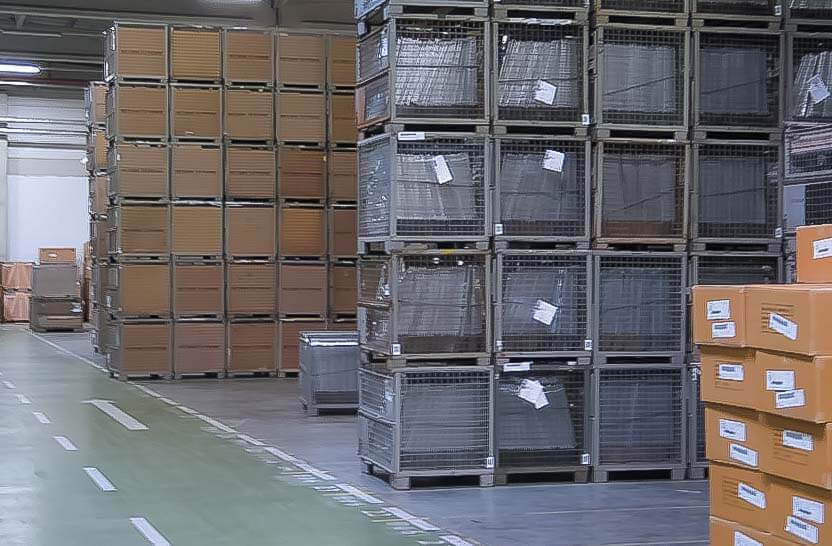 From storage racks and roll containers to plastic containers and many other storage items, Rotom can meet many of your needs for renting storage products.
All our rental products are a carefully selected group of logistic carriers that will easily adapt to your supply chain. Thanks to the flexibility we offer under our rental agreements, combined with our commitment to providing the best storage solutions at the best prices , we will help you optimise your supply chain in the best way possible.