It is now more expensive than ever to transport goods worldwide, putting pressure on manufacturing companies that are already struggling with higher wages and raw material prices. According to analysts, some expect these high transportation prices to extend into 2023, reports The Wall Street Journal.
One of the reasons for the rising transport costs is the sea freight prices. Statistics show that the average cost of transporting goods from China to Europe by sea has increased in the last 12 months by up to 600 percent. The increase in freight prices affects other stages of transporting goods, such as road transport.
Rising transportation costs are a challenge for manufacturers
The Covid-19 pandemic has impacted new challenges for many manufacturing companies. It turns out that in the age of the carrier market, it's not manufacturing and finding buyers that are the biggest ones. What's increasingly worrying manufacturers and distributors is the proper transportation and getting goods to the customer on time.
The situation is complicated given the increasingly higher fuel prices and the shortage of truck drivers. Jon Moeller, the new CEO of Procter & Gamble, said in an interview with the Wall Street Journal that diesel prices are up more than 25% from April 2020. Also, in Poland, the cost of gasoline in July 2021 was 3.2% higher than in June this year and 27.5% higher than in the same month a year ago. Diesel prices were 22.6% higher in July 2021. than in July 2020.
Space optimisation with customised packaging
What else influences transport costs besides fuel prices? The correct arrangement of loads in the truck is of great importance, which affects both the costs of transport and its safety. It is crucial when it comes to cargo of unusual size and weight and different priorities.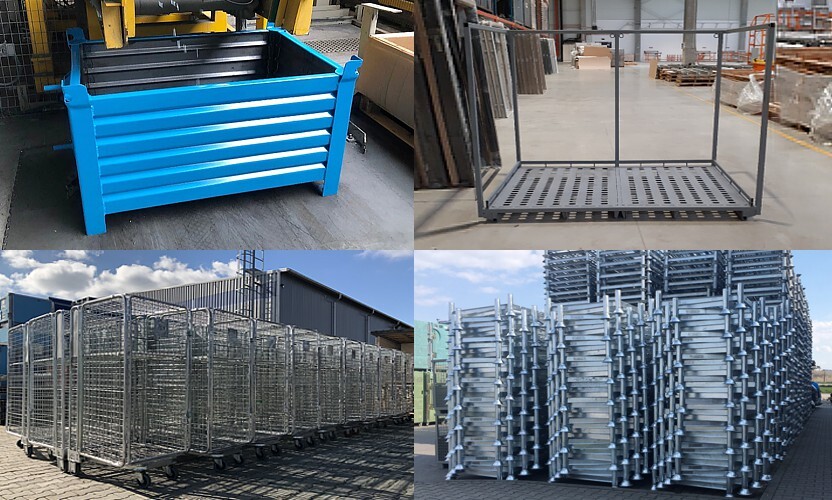 What is the challenge of any carrier in this situation? Maximise the loading of the truck to optimise the use of available capacity. How to pack the cargo so that all of it will fit? The solution is pallets or other packaging designed specifically for the product being transported and the available space.
The advantages of tailor-made packaging for your needs
Today, the transportation industry is seeing increased demand for custom pallets to help companies optimise unit loading costs. What is the reason for this? Nobody wants to pay for unused space on a truck or container. It turns out that shipping products on pallets that exceed the total length and width of the goods being shipped create a twofold problem; on the one hand, you have an unbalanced, unsafe load, and on the other hand, you are paying for more pallet space on the truck than necessary.
While packaging designed and manufactured specifically for your products ensures an exact fit and the best protection, reducing shipping costs. You'll also save money on ancillary materials like cardboard and film wrappings.
Compact, carefully designed packaging takes up less space in delivery vehicles, maximising the number of goods you carry and making your supply chain more efficient.
Folding packaging saves costs and space
Another option worth using when optimising transport costs is reusable folding packaging, such as folding pallets or folding plastic containers, most often in 1200x800mm or 800x600mm euro pallet dimensions.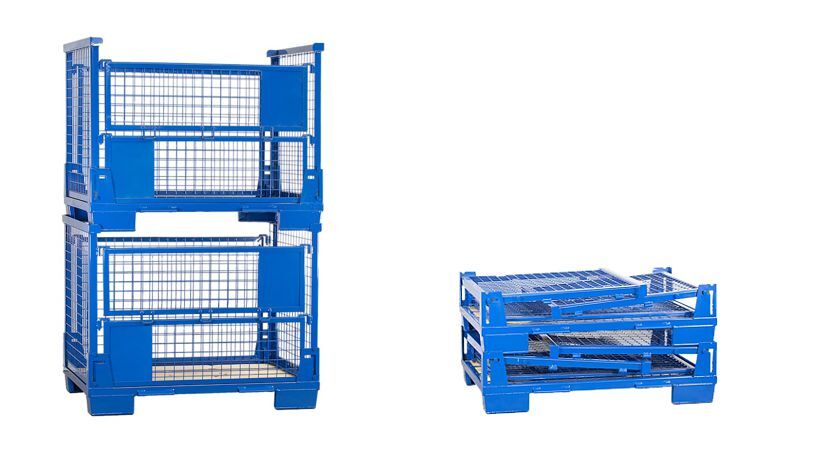 Estimations show that folded box pallets reduce empty containers' storage and return transport volume by up to 85%. For example, if we need five trucks to transport full containers in one direction, we only need one vehicle to return the empty containers. It significantly reduces transport costs. This form of transporting goods increases space in trucks or shipping containers and saves space in return transport, resulting in lower fuel consumption.
Packaging pooling or merging deliveries to reduce costs
One thing that influences transport costs optimisation is packaging pooling, i.e., multiple uses of circulating carriers. Both standard and custom packaging can be used in this cycle. It involves combining deliveries so that the goods remain in circulation as long as possible. Pooling includes many services related to the storage of these carriers in multiple locations, repair, maintenance, and packaging circulation management.

Rotom is involved in pooling in many countries in Europe. We have warehouses throughout Europe, ensuring high-quality transport, handling, and storage processes. Using pooling services will reduce unit and kilometer costs, which is environmentally friendly and provides a more transparent supply chain.
We cannot stop the current economic changes and the resulting supply disruptions, but we can help you successfully overcome these turbulences. Take advantage of our experience and fill in the contact form. We'll be happy to tailor the proper logistics solutions to keep your business moving forward and upward despite the current challenges.
Are you interested in the topic of logistics? Read more on the blog: