When asked what makes a great hockey player, Wayne Gretzky replied: "A good hockey player plays where the puck is. A great hockey player plays wherever the disc will be. " Certainly, each of us will agree that the ability to anticipate and adapt to this activity can help you grow your business during challenges.
Recent global economic changes have changed the priorities of all companies around the world. As the epidemic spreads and its impact on the industry and businesses is increasingly affected, which helps meet basic needs such as the safe production of essential products and required supplies for consumers.
The basis is ongoing judgement of the situation
We are currently observing differences in the perception of this period by various industries. For one sector, this is not an easy time because of the difficulties in ensuring continuity of supply. In turn, other industry sectors are developing well or are experiencing a kind of boom for some products. Currently, market situations are quite dynamic and change from day to day.Therefore many companies have analysed how a pandemic period can affect the current production of goods or supply logistics. Supply chain leaders focused on rapid response skills to mitigate the short-term effects of the crisis, which is primarily to reduce service disruptions.
Therefore, individual industries, e.g. healthcare or e-commerce, focused on flexible logistics solutions. In order to meet the clients 'needs, they decided to rent logistics packages from Rotom.
Why is the rental of packaging profitable?
Packaging rental is a flexible, fast and reliable solution. It works both when the problem is the lack of sufficient space for storing products, and when you lack the appropriate amount of packaging that you will use to ship the goods. To date, many companies have become convinced of the effectiveness of packaging rental in crisis times. Let's analyse the experiences of some of them.
A sudden increase in demand
The coronavirus pandemic has led to sharp declines in demand for some types of products while accelerating the growth of others. An industry that has been increasing traffic during this period includes e-commerce. More and more consumers around the world are willing to buy their products through other channels than those they used before the pandemic, which leads to a significant acceleration of e-commerce shipments and other home delivery services.
One of our clients, a leading Dutch company in the e-commerce sector, implements an internal order picking process using special warehouse trucks. Thanks to metal roll-containers it is possible to quickly send goods to postal companies. During periods of increased traffic in the supply chain, as it is currently the case, it uses huge resources of roll-containers for rent from Rotom. Accelerated work of distribution centres is used to efficiently fulfil orders and increase the availability of deliveries the same day.
The medical or pharmaceutical industry is also reporting a busy time. The distribution centres responsible for organizing deliveries in these industries then go up to meet the sudden increase in orders.
In the Netherlands, several large clients from the healthcare industry operate as wholesalers supplying medicines and other medical supplies to healthcare. Thanks to cooperation with Rotom as a rental partner, the company can meet the needs of its sector because we have supplied them with roll containers in line with the industry's standards, i.e. meeting the highest quality and hygiene standards. In addition, clients from the medical sector rent another hygienic packaging such as plastic pallets or containers with sealing capability.
When a lot of movement is going on in the companies, they need to increase distribution because the supply chain has to deal with increased orders and shipments. There is nothing worse than downtime in production or in the supply chain caused by the lack of proper packaging. More products such as plastic pallets, wooden pallets, box pallets or plastic containers are then needed. The Rental of packaging enables a flexible approach in such a situation without additional investment. It is difficult to predict now how long a given situation will last, and by renting packaging you gain time.
The decline in demand and overproduction
The second task faced by many companies is production downtime or a marked slowdown. When production is running, prepared goods need to be stored somewhere. If you need more storage options, packaging and mobile storage racks available for rent may be useful. Having the option of setting shelving will adapt the logistics of the warehouse to the current situation in your company. What's more, you do not invest in the purchase of new packaging, which is essential when costs increase due to falling demand.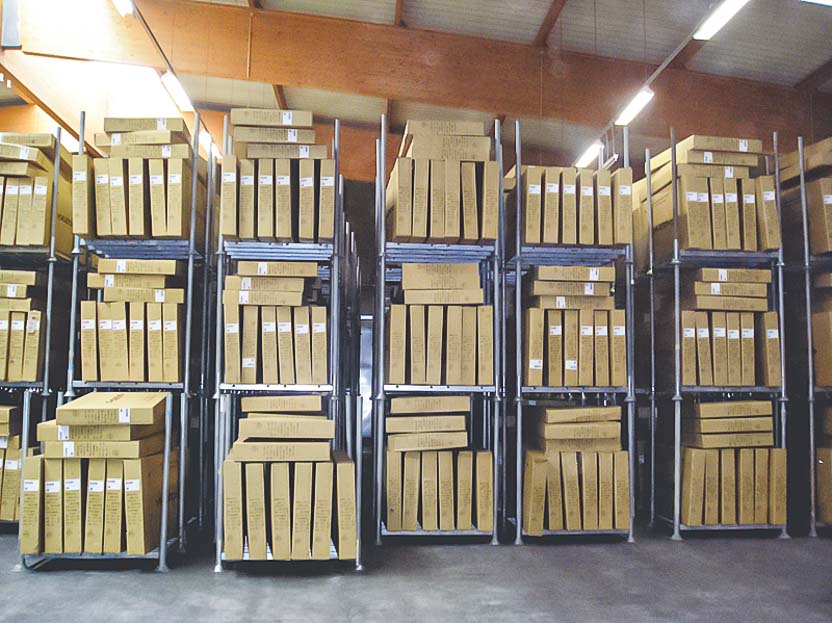 Pandemic times are certainly a challenge for many companies. However, with all the difficulties associated with it, it is also an opportunity for potentially positive changes. It requires the use of great flexibility in undertaken activities and searching for new solutions.
Certainly, rental packaging logistics is an extraordinary help in this time and for the future. We provide help and advice in this matter. If you need more rental products such as pallets, containers or roll containers, we will immediately fill up the missing quantities. We will deliver them quickly so that you can work smoothly. Or maybe you need to extend the rental period? This is not a problem for us. Contact us and see how packaging rental can help your company. We are sure that you will be able to use this solution at a later time.