What good can we expect in logistics trends for 2022 despite emerging challenges? It turns out that correct adapting will impact your business growth and competitive advantage.
Logistics is undergoing a significant transformation at the current time. Economic instability caused by the disruption of the Covid-19 pandemic, shortages of raw materials and components, labor shortages, port closures, rising fuel costs, and other factors is putting tremendous pressure on global supply chains. This situation inspires logistics teams to improve operations and optimize processes to reduce costs.
6 ways to avoid supply disruptions in 2022
Although the COVID-19 pandemic exposed weaknesses in supply chains, many industries such as e-commerce, retail, e-commerce, healthcare, and pharmaceuticals saw strong growth. We predict a good outlook for next year, provided we consider the trends that will impact future business growth. We will specifically discuss those that determine the future of logistics in 2022.
1. Visibility and emergency prediction
The COVID-19 pandemic crisis made us aware of the need to respond more quickly in the event of an emergency. Organisations saw large shifts in customer demand and disruptions in supply and transportation networks. It made purchasing, logistics, and planning departments aware of the need to effectively collaborate and access data to provide better supply chain visibility.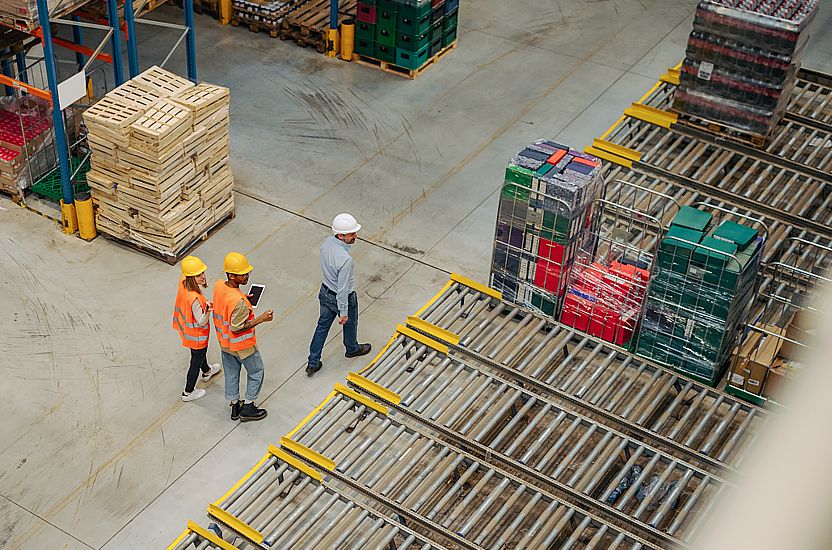 Simulating and testing scenarios in advance allows organisations to facilitate faster action. A recent study conducted by Blue Yonder and Reuters Events, "2021 State of Supply Chain Execution Report," revealed that 63% of manufacturers and retailers and 60% of logistics providers state that their efforts to create end-to-end visibility have the highest return on investment of any execution strategy currently in use. The faster companies respond, the less damage they will suffer and even gain a competitive advantage.
60% of logistics providers believe that their efforts to create end-to-end visibility yield the greatest return on investment
2. Rapid response strengthens the resilience of supply chains
Shortages of raw materials, workforce, or capacity constraints force companies to change course. In a recent report by Capgemini Research Institute, 62% of respondents said supply chain resilience would be a key priority in the face of a pandemic.
How do you build resilience in your supply chains?
It includes its flexibility, the speed with which a company can scale up as needed or create new distribution channels. It is now a key area of improvement for supply chain organisations because it reduces the harmful effects of disruption.
Such flexible operations are already being tested by pharmaceutical companies experiencing surges in demand. From now on, this production agility will be a top priority for manufacturers. Three out of four organisations say that reconfiguring production lines will be prioritised after a pandemic. Another example of flexible response is using logistics package rentals in exchange for purchasing new carriers, or worse, waiting for them during supply disruptions. Many companies have also noticed that during overproduction, the need for additional packaging to store the goods arises, which is usually a temporary situation. At such a time, this is the ideal solution to allow for flexible response.
3. Localisation and regionalisation are gaining popularity
There is now a growing trend of investing in localising or regionalising your supplier base and production to reduce the risk of disruption and be closer to your customers. The pandemic crisis has demonstrated that a local approach is more expedient than ever before.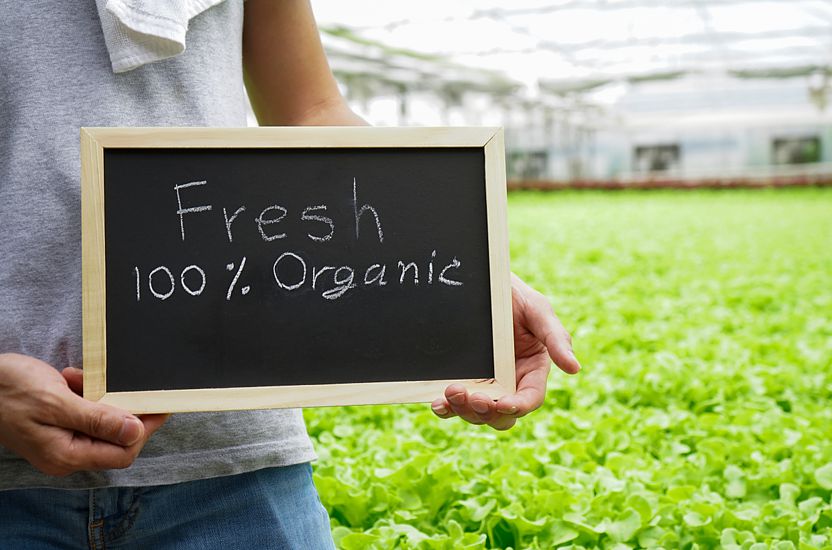 Research shows that the trend toward nearshoring manufacturing is most remarkable in the consumer products sector, whereas 72% of organisations are actively investing in localising and regionalising their manufacturing base, compared to 58% of organisations in the retail industry. Logistics executives are finding it necessary to manufacture closer to the home market. Although an even more significant proportion of operations operate on other continents, too much optimisation puts supply chains at risk.
4. Diversification of supplier bases
Business planning related to considering only the lowest raw material costs has had severe consequences. According to research from the Institute for Supply Management, 57% of companies have experienced longer lead times for components sourced from China(.Source: Capgemini Research Institute, Supply Chain Survey, August-September 2020). The focus on cost meant that organisations often relied on single sourcing or sourced from countries that offered lower production. As a result, 68% of organisations are now investing in diversifying their supplier base to reduce reliance on single-source suppliers.
Beata Javorcik, the chief economist at the European Bank for Reconstruction and Development, said: "Current events are forcing companies to rethink their global value chains. These chains have been shaped to maximize productivity and profits. And while just-in-time manufacturing may be the optimal way to produce many complex products, the COVID-19 outbreak has exposed the flaws in a system that requires all its components to work like clockwork."
5. Focus on sustainability
Sustainability, especially achieving the goals set by the Paris Agreement or the EU's zero CO2 emission targets, is impossible without concrete action. More than ever, acting sustainably makes good business sense.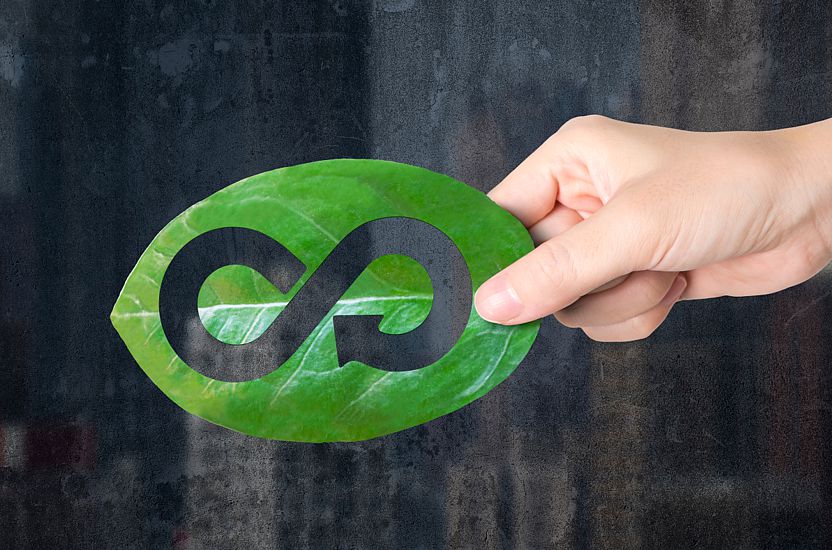 A recent Blue Yonder/Reuters Events survey found that 53% of manufacturers and retailers and 50% of logistics providers invest in sustainability programs. Around the world, virtually every country is implementing stricter environmental regulations to minimise carbon emissions and mitigate the effects of climate change. Here are some of the sustainability initiatives in logistics:
European Union countries are introducing a plastic tax on non-recycled plastic packaging.
Amazon promises to be carbon neutral by 2030.
Researchers offer solutions to optimise CO2 emissions through more innovative optimization for reverse logistics
One way to participate in sustainability is to reduce the number of pallets and other transport packaging produced by designing them for use in the packaging cycle (returnable packaging). Another option is to repair and maintain used carriers and use them for as long as possible; this is possible when they work in the packaging pool and are managed efficiently. It brings us seamlessly to the last of the logistics trends.
6. Pooling and reverse logistics have grown in importance
Given the rise of e-commerce, companies recognise the need to optimise reverse logistics to handle returning packages as efficiently as outgoing ones. But this process comes with many challenges.
First, companies must predict which logistics carriers are likely to return up the supply chain and where they are most likely to arrive. If the cost of this exceeds the packaging value, companies lose money. It is also crucial that the goods are not lost in the process. That is, visibility and intelligent asset management are essential. For example, using RFID or IoT technology to track packaging allows for accurate data, promoting the long-term use of these media.
Pooling - Packaging circularity closes the loop
"Circular supply chain" is a hot topic right now, especially regarding sustainability. The idea is that goods and associated packaging flowing in the opposite direction can be reused, recycled, or resold. If they then travel back up the supply chain, they can be reused, recycled, or resold - with the process being repeated. It applies to all parts of the supply chain - both the products themselves and all the packaging associated with it.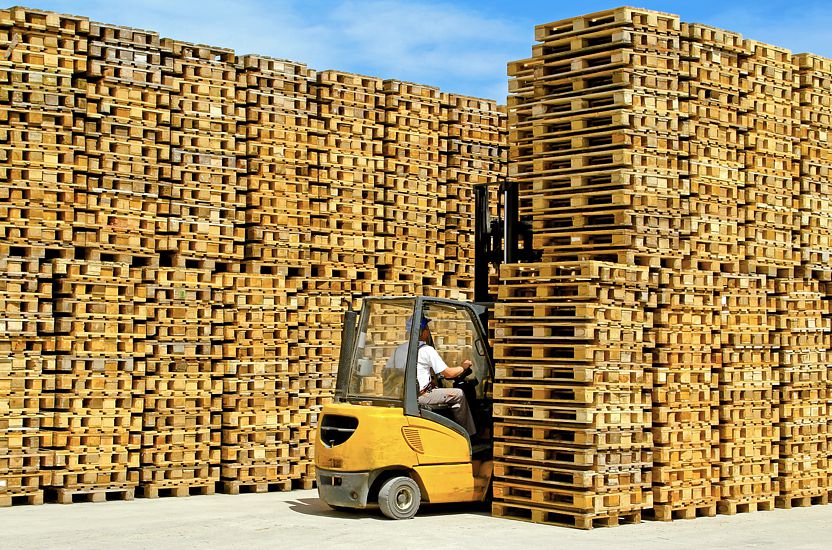 Pooling is a future-proof strategy, although already used by many competing companies. We see more and more changes in the awareness of managers who optimize supply chains and partners, i.e., packaging companies. Rotom across Europe, for example, is not just focusing on packaging products but is ensuring that every step of the way, whether it be a pallet, container, or another packaging, is functional and has a long shelf life. What's more, repeated use means that less material ends up in landfills.
Build logistics resilience, no matter what the future brings
We will never be able to sense in advance a global pandemic or an event like the blockade of the Suez Canal or the blocking of the Los Angeles harbor. However, current trends and technologies allow us to identify these challenges more quickly at the earliest possible stage. No matter what happens in 2022 and beyond, the world's logistics leaders will be those companies that are already focused on agility and visibility.
The more organizations focus on implementing more responsive and flexible measures, the better prepared I will be for whatever the future brings.
Rotom Europe has been a partner to organisations and producers for many years. Experienced professionals advise, inspire and facilitate the implementation of innovative and sustainable solutions.
If you would like to contact us to discuss logistics strategies for your organisation, please get in touch, and we will do our best to help you develop your business in a businesslike and responsible way.