Do you have an unusual product that requires special packaging? Do you need to integrate your product packaging with your customer's production line or supply chain? In fact, for many companies, standard pallets that are placed in the market do not meet their needs. Custom pallets are a premium product that is designed to meet individual requirements tailored to your industry and your needs.
Custom-made wooden pallets are delivered with specific options and customisations that are designed specifically for the job. This includes not only adjusting the size or changing the dimensions, but also the material composition, durability and the method of carrying out repairs.
Benefits of specially designed wooden pallets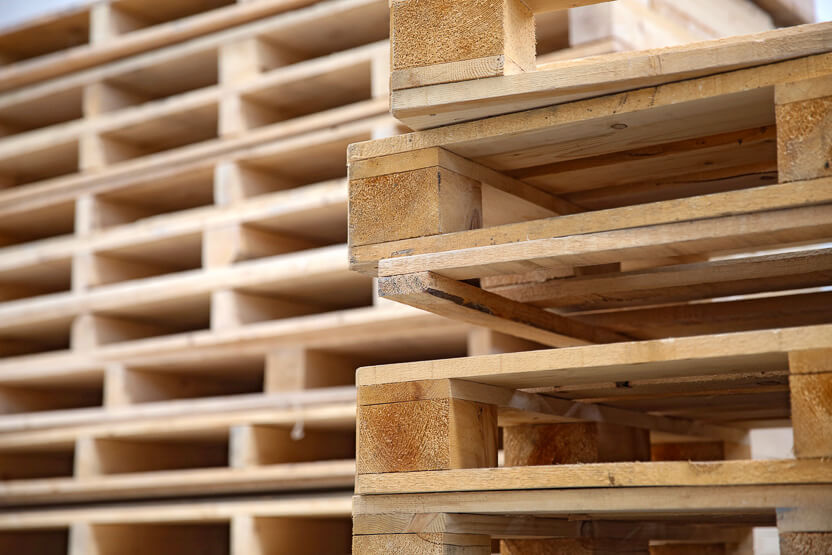 1. Specific solutions for your business needs
The distinguishing feature of non-standard pallets are that these pallets are made according to the size specified so that they perfectly match the load requirements. These pallets minimize damage to goods because, unlike traditional pallets, they are not damaged when assembling the goods. Accurate pallet matching will also help you easily pack and store goods.
2. Better storage space management
Standard pallets are great for storing general items that are compatible with them. Anything that is square or has corners can easily be stored in the warehouse.
However, the situation changes for people who store or ship products with unusual shapes. Suddenly, a standard Euro pallet becomes less useful. Without another option, the products would be stacked on pallets that did not match the required shape. The result would be a loss of pallet space and inefficient storage.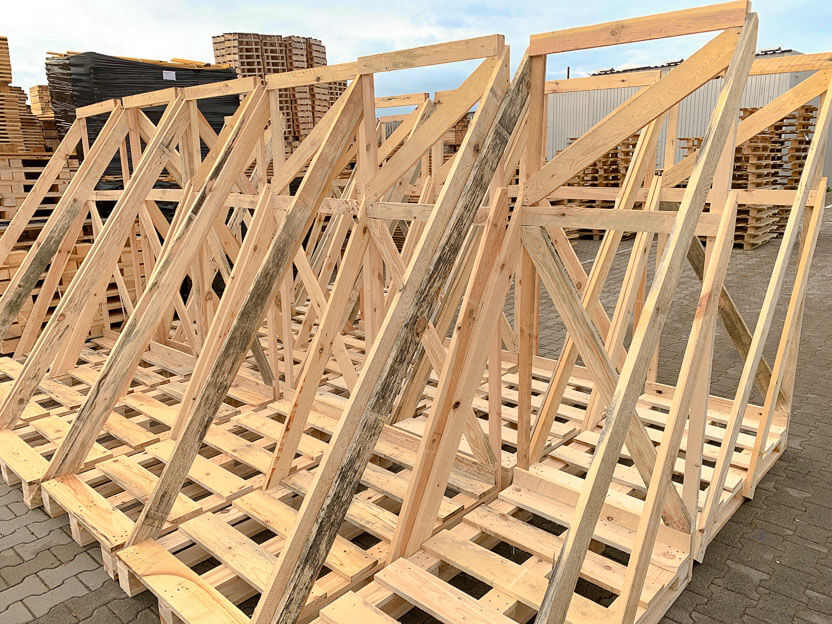 Custom pallets are manufactured according to your requirements, so they can be used properly in the warehouse because we have all aspects of your goods in mind when we provide the right pallet dimensions. The products are stacked neatly and efficiently, which increases the storage space.
3. Improved inventory management
Because custom pallets are manufactured in accordance with precisely defined requirements, the goods fit well and do not cause any storage space to be wasted. It also helps your staff count the number of goods on pallets and enables easy management. This is possible because employees have knowledge of the exact number of goods by calculating the number of pallets.
4. Cost optimisation
Cost calculation is a major concern for all companies. And when you plan to export your goods, then it is important that the cost of the pallets does not exceed the budget limits, which is determined by the number of pallets. For example, if you are dealing with goods that are heavy and have large dimensions then you need special pallets that can withstand the weight of such a product. On the other hand, goods that are not that heavy must be loaded on pallets that are lighter and fit for purpose.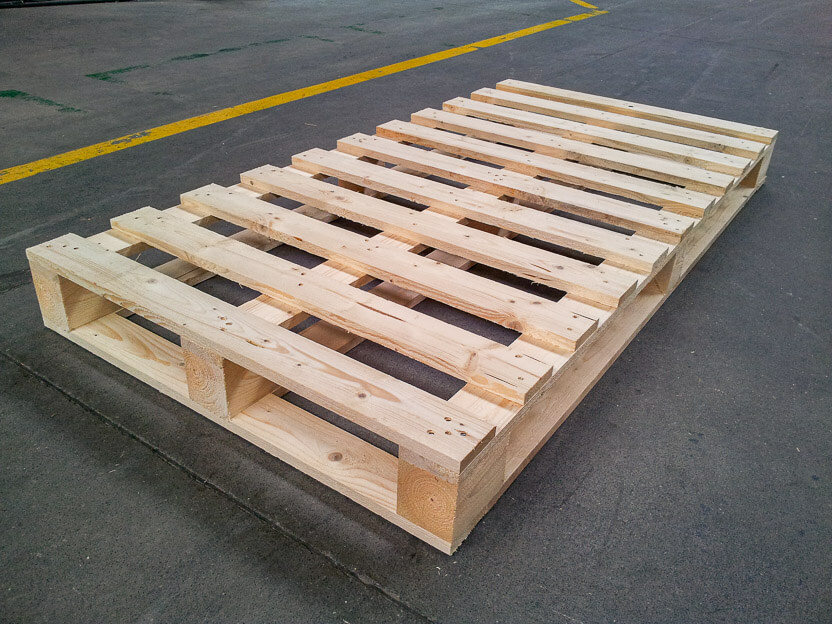 So, custom pallets can solve these problems because you order the exact number of pallets that the company requires (regardless of whether they are lighter or heavy goods). This saves you money on unnecessary costs that you would bear when purchasing large pallets. As a result, the goods take up less space when they are loaded on a truck or ship for transportation, which reduces the company's freight.
5. Protection against product damage
Using pallets of the wrong shape and size can have serious consequences for the load. Products may not fit into the storage space, and wood may have less strength and durability than you need. Both problems pose a risk of losses during transport.
Using custom pallets helps to protect your goods. Custom pallets are made according to your requirements, making them more durable than those that are not made according to your needs. If the pallet has been properly constructed, it is strong enough to protect the goods during transport. There is less chance of failure, which protects your profits and customer satisfaction.
6. Better branding options
When the pallets are made to order, you can print your company name and logo on it. So, each container will have a company name which will result in greater awareness of your brand. You gain new exposure and add more professionalism to the process of loading, storing and transporting your goods.
Experience in the production of custom wooden pallets
At ROTOM, we have extensive experience in designing pallets of any size and specification, tailored to the needs of our clients. They can be completely made of new materials or recycled wood, which is a much cheaper option. We always encourage recycling of custom pallets to get obvious environmental benefits, but also because on average, a pallet made of used wood is 13% stronger than the equivalent made of new wood. We can also produce custom-made metal containers that exceed standard sizes and shapes.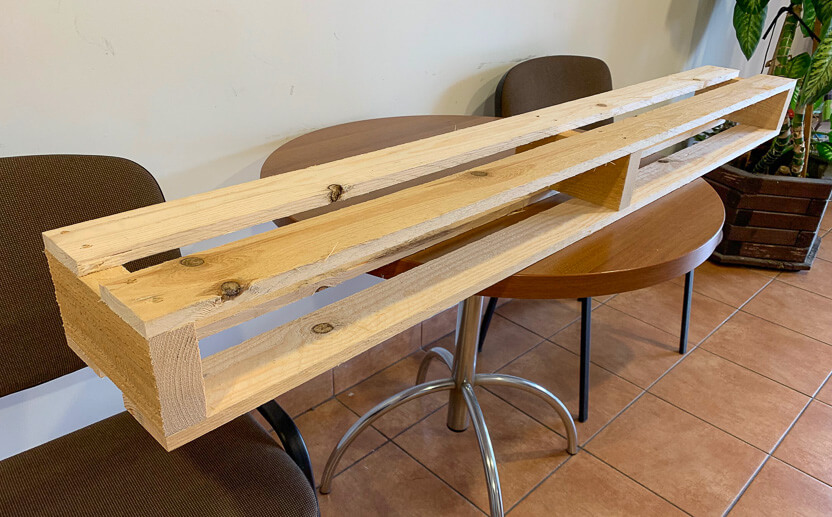 Here are some industries for which we have designed wooden pallets to order:
Automotive Industry - pallets for custom car parts
Construction Industry - one of our clients receives wooden pallets for rolls of sandpaper
Interior Furnishings - special pallets for showers (photo)
Medical Equipment
Electronics and Household Appliances Industry - interesting projects of wooden pallets for TV sets (photo)
Good cooperation with the design company
Based on the characteristics of the product being transported, the type of transport and storage method, we design the pallet to ensure the highest efficiency of the supply chain, the safety of the transported products and achieve the intended savings.
Our special design department, after receiving and analysing all information, creates a pallet design, technical drawing and 3D model from which the prototype is created. It is then tested and modified if necessary. After applying all corrections and testing, the pallet is ready for production. During the entire design and implementation process of the new packaging, you will receive technical and logistical support from us.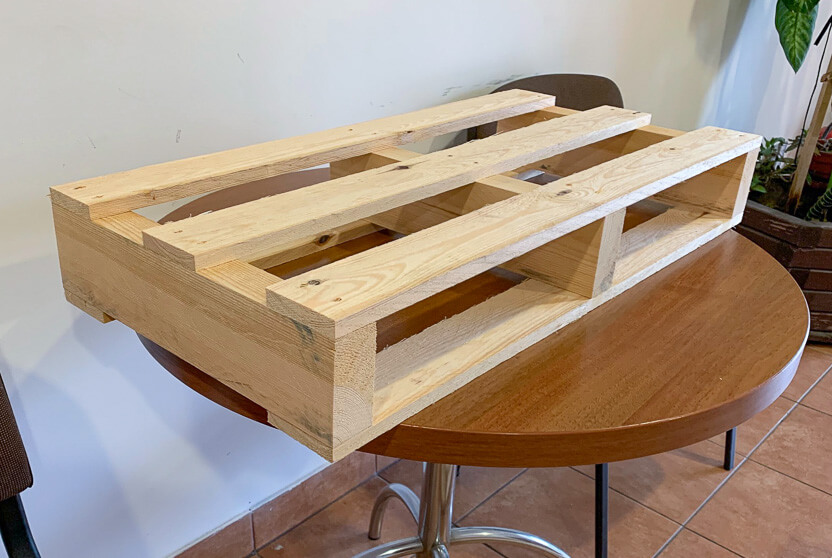 Do you want to find out what you gain by designing pallets for an individual project? At https://rotom.co.uk/services/product-design you can find more information about the design processes in our company.