The efficiency of order processing from warehouses has become an important objective in logistics management, as customers require faster deliveries. The demands of e-consumers are increasingly focused on the speed of delivery of their orders, with 66% preferring companies that offer delivery within 2 days. Speed is important, as is the ability to accurately plan and meet commitments.
Every warehouse manager knows how important order picking is. It is a complex process with different dynamics, which constantly changes depending on the day, hour and minute. Insufficient efficiency of picking methods results in slower customer service, higher overheads and weaker supply chain.
While other operations in the warehouse can be automated, order picking still remains manual to some extent. Some automated processes can be applied to help employees, but technology cannot completely replace them. So how can you help your employees to achieve the best possible results, reduce costs and increase order picking productivity?
#1 Optimise picking according to storage location
The aim of the picking process is to reduce as much as possible the time of movement of employees around the warehouse in order to prepare the order for processing and shipment as soon as possible.
Organise your warehouse, make the most of the space available. Before you think about the need to enlarge your warehouse space, make sure you use the right racks. The following can be extremely helpful for you mobile pallet racks. They can be folded and unfolded depending on the intensity of the season and warehouse traffic. Maintaining order in the products is extremely important, therefore it is worth placing popular products as close as possible, which will facilitate picking and packing. If half of the orders received come from 10% of the products you have in stock, place these products as close as possible to the entrance of the picking area. Sort by popularity, placing the least popular items in the back. This will significantly speed up the order picking time.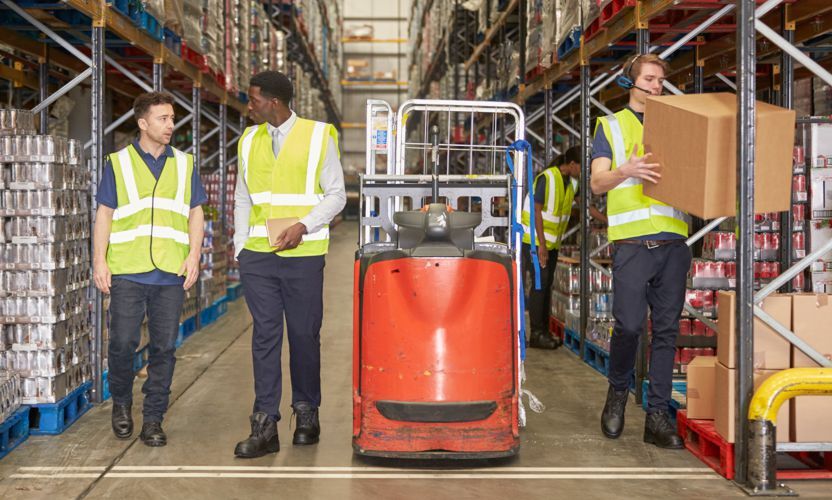 Pallet-level completion
Stacking small or medium sized goods intended for picking does not always have to take place on shelves specially designed for this purpose. Very often, order picking is done by removing the product directly from pallets. We offer a wide range of EPAL wooden pallets and other pallets in standard sizes of 1200x800mm and 1200x1000mm, which are an indispensable logistic carrier in every warehouse. If your industry requires high phytosanitary standards, we offer Plastic pallets made of strong PP and HDPE material adapted to high loads, both dynamic and rack-loaded.
Picking-up of products at lower levels of pallet racks
Picking trolleys are an essential part of every warehouse, distribution centre and 3PL. At the lower levels of pallet racks, Pallet trucks, forklift trucks or order picking trucks from a low level are used. Choosing a trolley is a matter of budget and personal preference, but for everyday use the trolleys should be lightweight, robust and have ergonomic handles.
Another issue to consider is the space for essential items such as small parts containers, labels, tablet or clipboard and barcode guns. Finally, it is worth considering the type and weight of materials that the trolleys will have to deal with. There are ready-made trolleys or configurable trolleys for almost all needs and product types. For example, The 1143x628x1805 mm order picking trolley is light, safe and has a load capacity of up to 450 kg! It also has stairs with a special anti-slip layer on a ladder made of steel pipes.
Multi-picking, in other words, picking orders as quickly as possible
Multiple order picking consists of combining multiple orders into one picking list, so that all goods can be picked in one go through the warehouse. Batch picking increases the efficiency and productivity of the operator, reducing walking time and maximising picking quantities.
Specially designed trolleys with appropriate containers are required for this purpose. This method reduces the duration of the collection time as much as possible and makes the warehouse work better. It is thanks to this method that the warehouse keeper has a chance to collect the maximum quantity of smaller products in one round. The 600x400mm box picking trolley contains 8 Euro plastic containers, a bag hanger, a scanner basket and a storage basket, making it an ideal tool for picking multiple orders from different storage areas.
Mobile order picking trolleys can reduce employee strain while accelerating the picking process, resulting in a more positive working environment.
Aside from picking trolleys, it can be extremely practical to useMetal mesh roll containers with different parameters and number of walls. They are efficient storage trolleys, facilitating the picking and transport of products. The strong construction of each roll container provides the necessary strength in combination with a metal or plastic base.
The offer is complemented by accessories such as plastic or metal shelves, which significantly increase the practical use of roll containers. They make it easier to pack products or transport smaller goods, protecting them from mixing or damage. Thanks to the universal hooks, you can decide on the height of the shelf installation in the container trolley yourself.
#2 Store your goods safely and adapt them to warehouse automation
Save time on packaging by switching to a new storage system. Folding cardboard boxes is time consuming and pallet wrappers take up a lot of storage space. During order picking it is better to load items straight into reusable plastic containers. They will lock securely together when stacked, so you only need one or two rolls of stretch film to secure the load.
The robust properties of the polypropylene plastic containers make them ideal for picking and working on sorting lines as they can be easily filled and emptied. The best boxes have robust moulded handles for easy handling. An example is"Euro plastic container 400x300mm, which is very often used to store small products and is also suitable for picking trolleys. It has a comfortable handle and the possibility of stacking, i.e. putting it on top of one another.
Plastic containers can be used for all kinds of products, including valuables, books, newspapers and electronics. Storage containers with lid and nesting capability protect delicate technical objects from dust, dirt and water.

#3 Take advantage of the possibility to repurchase your packaging
At present, it is typical for companies and distribution centres to stock a large number of pallets throughout the supply chain process. This is because the goods arrive on one package and leave on another. It can be quite a challenge for any business owner to find a place to store extra pallets.
If you have a large number of unnecessary pallets and want to get rid of them, we would be happy to buy your pallets regardless of whether your pallets need minor repairs or whether they need specific repair. In this way you will get rid of your surplus stock and even be paid for the quantity and quality of the pallets you want to sell.
If your company often stores a large number of pallets, our specialists will be happy to talk to you about a pallet collection plan. Rotom can easily arrange an optimal picking plan to suit your business needs. What's more, we also accept "packaging replacement" (old for new) for customers who want to update their pallet stock.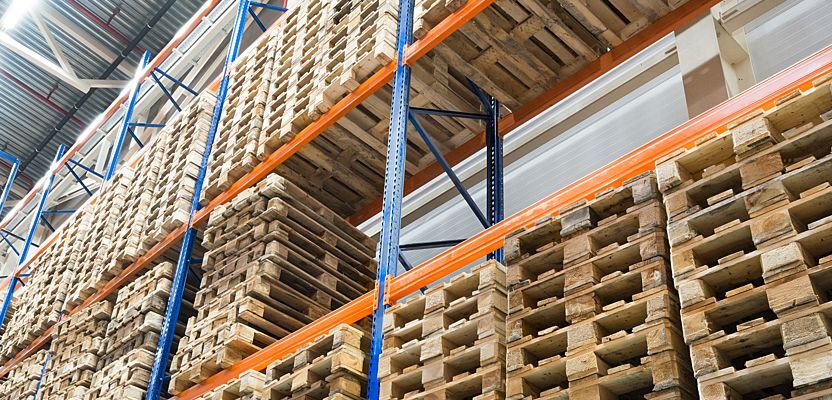 Selling pallets is not only an extremely good environmental practice, but can also help to reduce waste and increase productivity, saving your company money in the long term!
How about rental of the roll containers, trolleys or used pallets?
Though our first thought usually is to buy some new equipment, if you don't want to pay high costs during seasonal peaks, it's advisable to opt for Rental of packages such as pallets, roll containers or trolleys. Thanks to this you will avoid incurring unnecessary costs of storage and maintenance of packaging when it is unused in the warehouse. At Rotom we are able to deliver your rented products within 24 hours! We operate so quickly thanks to our large stocks of rented products and 16 warehouses in 10 European countries.
No matter what the range of work involved in picking products, we are here to help you and select the optimal solutions that will speed up your supply chain operations.