In September Cargopak Ltd will be at the IMHX Logistics Event in Birmingham to showcase our partnership with the Rotom Group and the new products and services that we will be able to provide to our customers across the UK and Europe.
You will be able to find us at stand number: 6C225.
We will be next to our sister company, 2Return at stand: 6C224.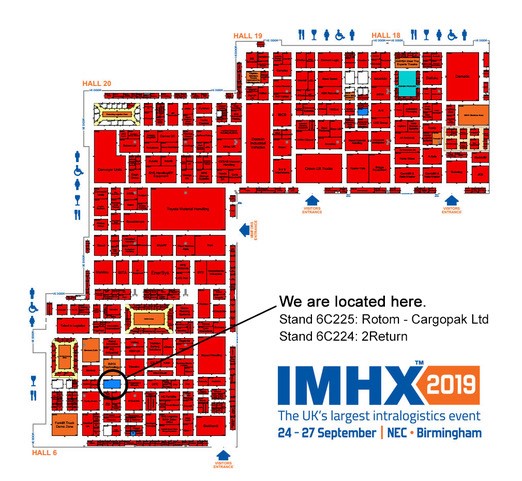 Our attendance at the IMHX exhibition in Birmingham allows us to announce that we are now part of the Rotom Group to a wider audience and make new connections and partnerships and further explain how the two companies will work together and the benefits involved.
We will be showcasing selected products on the stand itself but will have our newly printed catalogues with us so you can see the full range of products and the services available to our customers.
Cargopak Ltd is one of the biggest suppliers of roll containers and metal cages in the UK, with Rotom alternatively being one of the biggest suppliers of pallets within Europe. So, we see this is the perfect match to help grow both companies across the whole of Europe and improve the services we can offer to our clients.
If you are already planning to attend the exhibition, then please drop by and say hello. Making new connections is what helps drive our business forward and it's always great to hear how other businesses are moving forward and the new plans they have in place, we may even be able to help you with some of our logistics solutions!